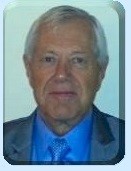 Ross Sinclaire
Founder and Co-CEO of Jupiter Hydro Inc.
Ross has always been passionate about developing new concepts and ideas, especially related to sustainability. He is the inventor of the Jupiter technology. It is no accident that he has come up with a "Better Way" to make in-stream power from flowing water as he has been coming up with "Better Ways" all his life.
Ross moved to Calgary from Saskatchewan at age 19. He had spent a lot of time on the farm with quite creative relatives relating to machinery. He trained to be a plumber, pipe fitter and gas fitter and had his journeyman certifications at age 22. He worked on an industrial camp assembly line for Atco, worked in residential, commercial and industrial pipe fitting and plumbing projects. He worked on the original Syncrude project in Fort MacMurray. He was the piping superintendent on a large compressor station directing all the welding and fabrication on site. He spent 8 months in a welding fabrication shop in Calgary. At age 30, he started his own mechanical contracting business in Calgary and he immediately began questioning the mechanical systems which were on the design drawings for the commercial projects he began doing. Over time, he grew this company (Viking Installations LTD) to be one of the largest mechanical contracting companies in Calgary and by far the most creative. Ross was constantly coming up with ideas that saved money and energy on these commercial projects. In the last 10 years of his time in this business, 90 % of the work he did was design/build. He would take on contracts with no mechanical design and then hire the mechanical engineer, direct him to implement his own creative designs into the drawings and then execute the project. In 2004, he patented a system (the multi-storey water distribution system) which saved from $4,000 to $5,000 per suite on high rise condominium buildings. This was unprecedented in the plumbing business. He ended up installing this system into 10 high rise buildings in Calgary, saving an average of $1,000,000 per building. At one point, in 2008, he had six of these buildings on the go at once and went from 40 to 140 employees at a time when it was impossible to find good tradesmen in Alberta. Some difficult lessons were learned as he lost a lot of money and ended up turning the company over to some of the employees in 2009.
In late 2009, Ross began to study what was going on in the tidal power business and the more he looked, the more he felt that there had to be a "Better Way". He has now found that, proved how efficient the concept is, patented it in over 35 countries so far and is ready to build the first commercial prototype. He personally built all the test units to date and is very qualified along with Bob Knight to commercialise this technology and deploy it worldwide.
To make complex and costly systems simple and cost effective is what Ross is very good at. He is also very good at developing these systems in an intelligent cost effective way and at finding the most strategic way to optimize their deployment.​
To see the more on his plumbing patent, look at these two PDF's:
US Plumbing Patent20170107_13154863.pdf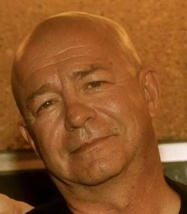 Bob Knight
Co-CEO, Jupiter Hydro Inc.
Bob has a rich business background in numerous roles and industries.
From 1987 until 2006 he was President of Knight family owned real estate development company, Denro Holdings Ltd. Prior to becoming President he served in various capacities for the company from estimating and drafting to accounting, site superintendent, construction manager and development officer, giving him a strong technical construction and project development background.
Diversifying into energy, technology, capital markets, and fund management Bob gained significant experience in a number of industries at the executive and board level in both private and public companies.
International experience includes: oil and gas projects in China and the Ukraine; operating companies with offices in the United States, Hong Kong, and Kuwait City.
A summary of his broad experience includes: real estate development, construction, project management, contracting, oil and gas, directional drilling, mining, fund management and capital markets as a principal and he has provided consulting services to the medical isotope industry as well as various technology development companies. Much of this was done as a director acting for Denro's fund management division.
Bob has provided technical consulting to Jupiter Hydro Inc. since shortly after Ross founded the company and had provided all of the companies 3d design work as well as participated in constructing prototypes and testing programs.
The Co-CEO arrangement provides a balanced approach to the governance of Jupiter Hydro Inc. at the executive level by combining two different sets of skills and experience that have sufficient commonality to communicate well and be a highly effective joint team.
---

Lee Coates BASc
Site Deployment Supervisor
.
Lee is a Geophysics Engineer and for many years has been a General Contractor in which his expertise was in the​ area of site supervision where he was renowned at coordinating with the subtrades and design professionals to bring projects in on time and under budget. Lee has known Ross Sinclaire for over 35 years and they have worked together in the construction business on many projects over a long period of time. Ross came to know Lee as the most competent Construction Superintendent he has ever worked with.
Lee has always been interested in creative energy solutions, which led Ross to show Lee his ideas on this technology early on. Lee was one of the first investors in Jupiter and traveled with Ross to Vancouver to take part in the original tests conducted on the Fraser River. Lee produced the video which is shown under technology on this website. Ever since then, Lee has been giving input and support to the ongoing developmental process of the Jupiter technology.